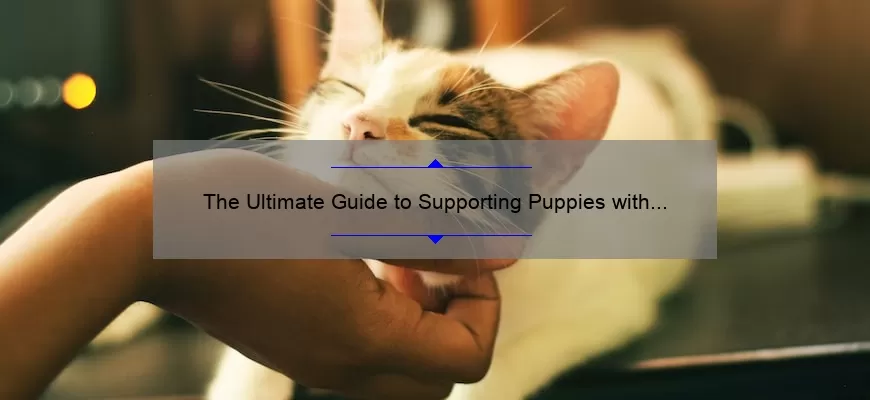 What is Parvo and What Are the Signs of Parvo in Puppies?
Parvo is a highly contagious virus that primarily affects puppies and can prove fatal if not treated quickly and correctly. The virus, which comes in both intestinal and cardiac forms, affects the puppy's intestinal tract as well as the heart muscle.
The main symptom of parvo in puppies is vomit and diarrhea that contain a distinctive smell, often described as the smell of "corn chips." These stools may also appear black or tarry due to the presence of blood in them. Puppies infected with parvo may become quickly dehydrated due to excessive vomiting or diarrhea; they may go off their food, be listless, and develop a fever. Other signs are coughing, labored breathing, lack of energy, and bloating of the stomach accompanied by abdominal pain. Additionally, because parvo weakens the immune system temporarily, other illnesses such as pneumonia can set in alongside severe cases of parvo in puppies.
Parvo is typically transmitted via contact with infected feces from another dog that has it—so it takes only indirect contact with an infected puppy for another puppy to get sick. To prevent your pet from getting parvo—most commonly seen anywhere there are multiple other dogs such as kennels or shelters—make sure your pet gets vaccinated against it on time by consulting with your vet about when you should get him/her vaccinated; many vaccines now offer protection against both forms of Parvovirus infection. Furthermore you should keep your puppy away from other dogs until he or she has had all vaccinations recommended by their veterinarian – typically between 10-16 weeks old and two sets after they turn 3 months old – so that your puppy cannot contract any diseases from those around them.
How to Prevent Your Puppy from Getting Parvo
Parvo is a highly contagious virus that can be very dangerous, even fatal in some cases, for young puppies. Fortunately, there are measures owners can take to help prevent their pup from becoming infected with parvovirus.
First and foremost, proper vaccination is key for preventing this potentially deadly infection. It's important to research what vaccines your puppy needs and talk to your veterinarian about which vaccinations are best for your pet at each stage of development. Puppies need booster shots ideally every 3-4 weeks until they reach the age of 16 weeks or older—whichever comes first—in order to build up immunity against parvovirus and other diseases like distemper and rabies.
In addition to regular vaccinations, sanitary practices play an important role in helping maintain your puppy's health and protecting them from catching any infectious illnesses like parvo. As much as possible, avoid taking your pup in areas where other dogs have gone before him/her –like parks or areas where they've relieved themselves previously– since parvovirus can live in affected feces particles up to 5 years! If you do take walks where other pups may have been present priorly, try not let your furry companion enjoy anything more than their own paws touching the ground (dirt tainted by previous accidents). Whenever out walking with any puppies make sure you clean them off once returning home just incase any particles were brought in on their person or fur.
In conclusion, investing time into researching parvovirus as well as putting sanitary practices into place paired with consistent vaccinations will do wonders when working towards prevention of such a life threatening disease.
Treatment Options for Parvo in Puppies
Parvovirus, commonly known as parvo, is a highly contagious virus that affects puppies of all ages. Puppies are especially vulnerable to this virus because of their immature immune systems, and the virus can quickly cause severe dehydration, shock, and even death. It's extremely important for owners to understand the treatment options available for parvo in puppies if they suspect their pet has been exposed. Here is a breakdown of the most effective parvo treatments.
The first step in treating an infected puppy is to provide aggressive intravenous fluids and electrolytes to prevent shock due to dehydration. This will help maintain blood pressure, keep tissue oxygenated and restore nutrient balance to cells that have become depleted by the virus. After this initial step has been taken, antibiotics should be given so that secondary infections are prevented or treated promptly.
A more advanced option for treating parvo in puppies involves administering immunoglobulin through injection into muscle or vein. This helps provide protection against bacterial infection and larger concentrations of antibodies against parvovirus than normal vaccination would supply. In some cases vets may recommend hospitalization for critically ill puppies so that their diet can be closely monitored while they receive intensive nursing care and any necessary supplemental therapies like vitamin K injections or medications such as antiemetics which help suppress vomiting and nausea associated with the disease.
In addition to medical interventions, ensuring your puppy has access to clean food and water sources is also essential in helping them recover from parvo infection. Their nutrition must be supplemented with high-calorie diets so they get enough energy while their intestines heal—ensuring alcoholic beverages are not part of this diet is particularly important! Additional vitamins should also be provided via supplements during recovery time, as well as probiotics which help replenish healthy bacteria levels in the gut aiding digestion once again becomes possible .
Parvo is a serious condition that requires swift attention from owners with prompt veterinary intervention when needed; following these guidelines will put puppies on track for full recovery if caught early enough before it advances too far along inside the body causing organ damage or other severe consequences .
FAQs About Protecting Your Puppy from Parvo
What is parvo?
Parvo is a highly contagious virus that affects dogs. It is caused by the species of the Parvovirus and can be life-threatening for puppies and adult dogs alike if not treated immediately. The virus attacks the intestines and can cause vomiting, diarrhea, fever, loss of appetite, dehydration, weight loss, and anemia among other symptoms. The virus is spread through contact with an infected dog's feces or urine or with objects such as collars that may have been contaminated by these materials. Some dogs may also be carriers of the virus without showing any signs or symptoms.
How do I protect my puppy from parvo?
The best way to protect your puppy from contracting parvo is to provide appropriate vaccines for puppies and adult dogs against this disease. Vaccinating your puppy at 6-8 weeks of age to start off with a series of 5 boosters every 3-4 weeks will give them full protection against this deadly virus. You should also keep up with their vaccinations in adulthood to make sure they remain protected. Additionally, you should practice good hygiene around all areas where your pup could come into contact with potentially contaminated materials; always wash your hands after handling fecal/urine materials outside or ensure kids/visitors do so too! Furthermore, you should quarantine any new puppies coming into the family until they are fully immunized against parvo (this usually takes 4-5 weeks). Finally, it's important to take precaution when introducing them to other pets outdoors – preferably in open fields or parks which don't have stagnant water sources known for breeding viruses like parvo.
Should I bring my puppy to the vet if he has any symptoms?
Yes—it is extremely important that you seek medical attention for your pooch if he/she happens to show signs suggestive of Parvovirus infection such as extreme vomiting or bloody diarrhea. Only a qualified veterinarian would be able to conduct diagnostic tests necessary for accurately confirming a diagnosis and begin early aggressive treatment using antibiotics and other medication in order to avoid further complications associated with this condition that could potentially be fatal if left untreated on time!
Top 5 Facts Every Pet Owner Should Know About Protecting Their Pup from Parvo
1. Parvo is a highly contagious viral disease that primarily affects puppies and young dogs, especially those that have not been vaccinated. It can also affect cats and other animals. In most cases, the virus is spread through contact with an infected animal's feces or saliva.
2. The symptoms of parvo include vomiting, diarrhea (which may be bloody), loss of appetite, fever, dehydration, lethargy and weight loss. If left untreated, parvo can be fatal in as little as 48 to 72 hours. To prevent your pet from becoming infected with parvo, regular vaccinations are the best defense against this serious illness.
3. One of the best ways to protect your pet from parvo is by providing good hygiene habits around food and water bowls and making sure any areas or items on which they rest are kept clean at all times. Disinfecting areas where your pet has been ill or in contact with contaminated surfaces can help reduce the risk of transmission to other animals and people in contact with them.
4. Make sure you are regularly deworming your pet; if you haven't done so already then consider consulting with a vet for advice on the best method for doing this as different types of worms will respond differently to various treatments available on the market today. This helps not only provide protection for your pup but for any animals living near them as well since worm infestations can be passed to other pets!
5 Finally, socializing and interacting with other dogs (especially those who are current on their vaccinations!) is an important way to keep your own pup healthy—exposure to unfamiliar environments such as public parks or dog-friendly establishments increases the opportunity they have of being exposed to new germs while learning proper canine etiquette too!
Steps to Take If You Suspect Your Dog Has Parvo
If you suspect that your dog may have Parvo, it is important to take swift and decisive action. Fortunately, there are several steps you can take to ensure that your four-legged pal is on the road to recovery.
First and foremost, it is critical to contact your vet as soon as possible and arrange for an examination. Veterinarians are experienced in diagnosing and treating animals with this highly contagious virus, so they should be able to provide the best medical advice.
In order to limit the spread of contagion, be sure to keep your pup away from other animals in the interim. If at all possible avoid taking your furry family member to any crowded areas — even if they must go outdoors — until the virus has been confirmed or ruled out entirely by a medical professional.
If you decide that at-home treatment is necessary due vaccination failure or budget constraints, consult a reliable source of information before doing anything else; many pet owners have fallen into the trap of relying on remedies promoted online with limited evidence for their effectiveness. There are some over-the-counter medications available for minor cases; however, in extreme cases hospitalization may be required depending on severity which emphasizes how important it can be for canine parvo treatment detection early on.
Once diagnosed with Parvo, try not to worry too much! With proper veterinary care many dogs do make full recoveries from parvovirus infection usually taking around two weeks or more depending on their age and vigor prior contracting the illness. Utilize this time focus on providing plenty of rest and comfort -allowing medicinal cocktails prescribed by professionals free reign -upgrading diets receiving supervision as nutrient levels tends to dip toward bottoms during recuperation periods -while abstaining from physical activities until clear danger symptoms have dissipated new strength takes its hold reinvigorating energy levels back inside regular ranges returning little buddies healthy lives expectancy afterward brings joy families hearts alike !