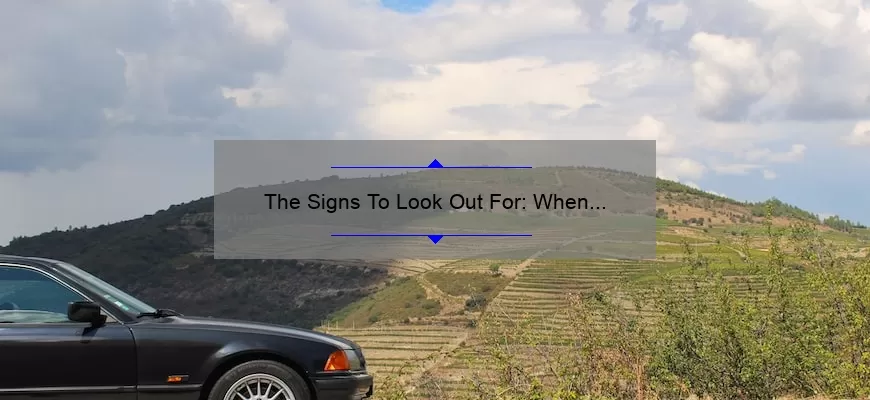 Understanding When Puppies Will Start to Slow Down their Eating Habits
It is natural for puppies to be ravenous eaters, running around and trying to get as much food into their bodies as possible. As puppies grow into adult dogs, however, it is normal for their appetite to lessen in intensity and even slow down completely. Knowing when this slowing-down of eating habits typically occurs can help any dog owner prepare for the change and make sure that their pup is getting the right nutrition at all stages of life.
As with humans, a puppy's metabolism changes as they age. Therefore, as they move out of their puppyhood stage and into a more mature phase, the amount of energy that they need in order to remain healthy decreases – which usually translates into less intense bouts of hunger. Around 6-12 months of age, puppies' growth rate slows down significantly and this is generally when it begins to become noticeable that the pup isn't quite so starving when mealtime rolls around.
In short: while it doesn't occur overnight or exactly on Puppy's birthday (to one year), somewhere around the six-month mark you may begin to see signs that your pup isn't quite devouring her meals like she used to do – don't worry! This is perfectly normal! Over time you may notice that she eats slower during regular meal times – but still enjoys treats just as much as ever! If you're concerned about whether or not your pup isn't getting enough nutrition due to her slow eating habits then it might be worth discussing with your vet; every breed has its own nutritional requirements, so what works for one breed may not necessarily be suited for another!
Step-by-Step Guide for Monitoring Your Puppys Food Intake
If you are a pet owner, keeping track of your puppy's food intake is an important part of caring for them. While it may be tempting to simply refill their bowl whenever it runs low, maintaining an accurate tracking system will ensure that your furry friend is receiving the right amount and type of nutrients for their age and size. To help make sure that your pup remains healthy and happy, here is a step-by-step guide for monitoring its food intake.
Step 1: Know Your Dog's Age & Size
Knowing your pup's age will give you a better idea of which type of food they should be eating as young puppies require different amounts and types than adult dogs do. Additionally, understanding the size of your dog can also be key in helping to determine how much they should eat since larger dogs typically require more calories than smaller breeds or puppies.
Step 2: Talk to Your Veterinarian
Your veterinarian knows what recipes are best suited for the age and size of your pup so it is worth taking a few notes during each visit about which foods to provide for optimal nutrition. They can also provide helpful guidance on portion sizes as well as guidelines for treats from time to time.
Step 3: Choose the Right Flavoring
Choosing flavors that appeal to the taste preferences of your pup is crucial in getting them excited about mealtime! You will want to avoid any micro ingredients such as artificial additives or preservatives while opting instead for balanced meals with natural ingredients that contain essential vitamins, minerals and fatty acids. Not only will this make mealtime more enjoyable but it will also ensure good long-term health benefits too!
Step 4: Invest in Proper Feeding Supplies
Making sure that you have all necessary supplies on hand before feeding time begins is essential. This includes items such as plates or dishes big enough to hold their allotted portions without spilling over (which could lead to overeating). You'll want to use materials such as stainless steel or ceramic bowls rather than plastic ones as those can become porous over time which facilitates bacteria growth leading to infections—yuck!
Step 5: Get Creative With Presentation! Presenting proper portions in creative ways through play tricks or involving one another in meal prep can reignite energy during dinnertime–after all dogs don't just like things when they look appetizing but when there's a sense of ownership involved too! Who doesn't love getting creative?
Step 6: Monitor Food Intake After allowing some time for digestion, keep track of how much was fed into his/her dish by weighing out every scoop/serving beforehand with an accurate kitchen scale if possible so you know exactly what amount was put out versus what has been eaten afterward. Not only does this ensure accuracy with portion sizes but it also helps identify potential appetite issues (such as overindulging or reduction) quickly and easily! Lastly check stools regularly at least once per day after consuming large meals (not snack sessions) so there are no surprises come pooppicking duty later on either–phew 😉
Common FAQs About Understanding Your Puppys Reduced Eating Habits
Welcome pet owners and animal lovers! If you've noticed your puppy's reduced eating habits, you may be wondering why this is happening. Below are some of the most commonly asked questions about understanding a pup's decrease in appetite.
Q: Why is my puppy not eating?
A: As with all creatures, there can be several reasons as to why a pup may stop eating as much. Check for physical signs such as skin sores or discharge from the eyes or nose which could indicate an illness or infection. Also consider any recent changes in diet or environment that could cause upset stomach or stress. Finally, check for external parasites such as ticks, fleas and worms which can limit a pup's energy and nutrional needs as well. If you have concerns about your pup's health, it's best to consult with their veterinarian so they can help diagnose the exact cause of his/her decreased appetite.
Q: Is it normal for young pups to reduce their intake?
A: Yes! Puppies go through phases of increased versus decreased appetites; within the first few months this variation can generally happen up to four times per day before settling into a routine that is more consistent over time. It's important to give young pups smaller but frequent meals while allowing them some playtime and exercise between feedings in order to get used to taking food on a regular basis and potentially raise their caloric intake if needed by increasing portion sizes during certain growth spurts in development (i.e., 4-6 months).
Q: What can I do if my pup still isn't eating enough?
A: If there are no underlying medical issues detected then try introducing new foods into your pup's diet that might appeal more than what he/she has been used to (moving away from processed brands towards fresh cooked meals or adding different flavors etc). Additionally consistency is key—make sure your pup is served at the same time each day so he/she becomes familiar with feeding rituals; ensure clean water accessible at all times; consider placing one of your scents nearby food bowls; handfeed treats outside meal times instead of including them during actual feedings; and finally monitor how much they actually eat by having observers watch during mealtimes (so when enough isn't eaten you know how much was consumed and thereby how much should be replaced). With these tips, hopefully all will return back to healthy eating habits eventually!
Top 5 Facts All Pet Owners Should Know About Puppy Nutrition
1. The amount of food to feed your puppy is determined by its size, breed and activity level. Every pup is different and all of these factors can affect how much food your pup needs so it's important to talk with a vet before you determine the right amount for your pup.
2. Protein requirements vary by breed and age, but not all proteins are created equal. Different meats have different amino acid profiles which help ensure that puppies get the right nutrition for their particular needs – as a general rule, lean meats like chicken, turkey, fish or eggs should make up the majority of your puppy's diet.
3. Vitamins and minerals are equally essential to maintaining good health in your pup – calcium is important for growing bones, while Vitamin C helps support healthy immune systems. Your vet should be able to recommend specific supplements appropriate for your pup's breed or lifestyle if needed.
4. A balanced diet also includes fats and carbohydrates which provide energy for playtime as well as healthy skin and coat growth. When sourcing carbohydrates look for whole grains rather than simple sugars; adding some vegetables or fruits into meals can also add additional vitamins into their diets as well!
5. Lastly – but certainly not least – hydration is key! As a puppy's bodies grow rapidly they become more vulnerable to dehydration so it's important to make sure that sufficient water is available at all times in order to keep them properly hydrated and healthy – an easily accessible water bowl should always be present regardless of whether you feed kibble/canned food/homemade recipes etc
How to Determine if Your Puppy is Getting Enough Nutrition
Determining if your puppy is getting the nutrition it needs can be a difficult task. Puppies tend to have higher nutritional requirements than adult dogs, due to their rapid growth and high energy levels. By ensuring that your pup is receiving adequate nutrition, you'll set him up for a long and healthy life. Here are some tips to help you determine if your puppy is getting enough nutrition:
1. Check the label: Be sure to read the nutrient breakdown on any commercial dog food products you purchase for your pup. This will provide insights into the various macro- and micronutrients present in the product and make sure it meets the daily requirements of a growing puppy. Additionally, you can research each ingredient in the food to get an idea of its nutritional value.
2. Monitor changes in energy levels: Young puppies tend to have much more energy than adult dogs, so sudden drops in activity could indicate issues with nutrition intake or absorption from food sources. If there are noticeable changes in how active he is on any given day, contact your veterinarian about dietary options for boosting his protein, fat, carbohydrate and micronutrient intake.
3. Watch his weight closely: Obesity is a common issue among puppies; conversely, failure to maintain correct body weight could signal malnourishment or deficiencies in some essential nutrients such as vitamins and minerals. Talk to your veterinarian about finding optimal meals sizes for your pup so that he's not over or under eating what his body requires at this stage of his life journey!
4. Keep an eye out for allergies: Many pups will develop sensitivities towards certain ingredients when they're young; look out for signs of allergies such as excessive licking at paws or redness around snouts after feeding periods – this may require an elimination diet with trial-and-error removal of certain allergens from their kibble or wet menu items until they find something they tolerate better!
5. Pay attention to coat health: An easy way to tell if you pup is receiving sufficient nutrition is through looking at his coat! A glossy fur indicates that he has been nourished correctly with plenty of protein fats and essential fatty acids!
Troubleshooting Tips on Dealing With Excessive Eating in Puppies
Excessive eating in puppies can be a source of frustration for pet owners. Not only is there the concern that your pup might be consuming too much and subsequently gaining weight, there is also the risk of your pet developing health issues associated with overeating. However, it is possible to manage this problem with some proactive steps.
First, you should always monitor your puppy's diet closely. Make sure that they are fed according to their feed recommendations — as well as snacks in between meals — and ensure they are getting high-quality nutrition from food that contains minimal refined sugars and processed ingredients. Additionally, avoid using treats as a reward for good behavior; instead find alternative ways to show them love like taking them out for a walk or giving them extra attention when they need it most.
Next, keep in mind that puppies often overeat due to boredom or anxiety so try engaging them more mentally and physically throughout the day. Participate in interactive games involving toys or physical activities such as playing fetch or going on walks – not only will this help tire out your pup, but will help keep their mind occupied too. Also consider providing mental stimulation with puzzle toys designed specifically for dogs since these can keep your pup entertained while still providing necessary nutrition.
In addition to monitoring their diet and daily activity levels you also need to monitor how much water they drink as puppies can consume excessive amounts if given access all day long which could lead to digestive issues such as diarrhea or vomiting. Therefore both food and water bowls should be removed after each mealtime or two feeds per day rationed accordingly (breakfast and dinner). Lastly, never leave any type of rawhide chews out unattended, these items can become choking hazards if ingested incorrectly.
By following these tips you can effectively control excessive eating in puppies promoting better health overall!