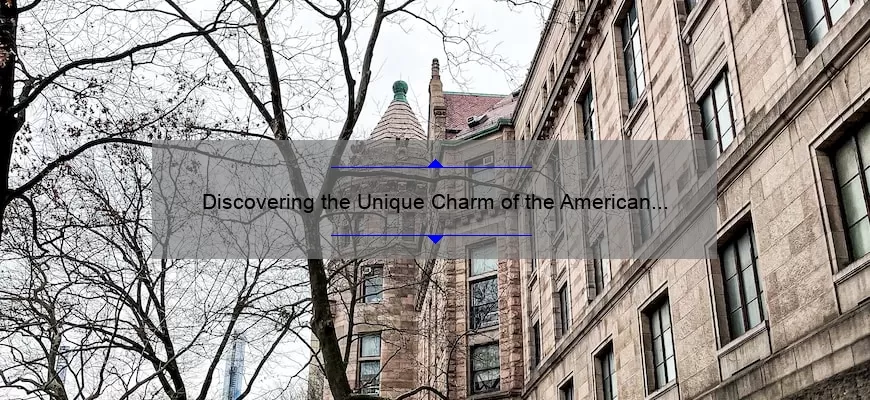 Introduction to the American Bully Noir: What is an American Bully?
An American Bully is a companion canine originally created in the United States. It is a medium to large-breed of dog that has been selectively bred from classic American Pit Bull Terriers and other bull breeds. Through decades of careful breeding, the American Bully has developed into an incredibly loyal and intelligent breed that also possesses an impressive package of physical talents. With its heavy muscular frame and considerable thickness, this breed is known for its extreme athleticism, agility and strength. The breed also carries strong loyalty traits, making it an excellent protector for homeowners as well as reliable companion for families.
The American Bully Noir (or ABN) is one of the most recent additions to the numerous varieties in this expansive breed family. As with any new variety, there are often some disagreements concerning what officially comprises a Purebred ABN or not – but their core lineage remains unchanged since they were first recognized by the United Kennel Club (UKC) in 2021. The basic characteristics of this strain includes a wedge-shaped head with pronounced wide cheeks; small ears set high on the head; short coat that comes in two base colors: black – resembling an old English bulldog phenotype – or blue fawn; square muzzle; solid musculature; compact stature no taller than 15" when standing at full height; and finally, a sturdy bone structure supported by powerful legs designed for agile movement and playfulness.
It's worth noting that there are some notable differences between strains within different lines or kennels too such as possessing wider heads combined with larger eyes compared to those found in similar bloodlines from other parts of America or abroad; possessing a certain level of dedication to preserving certain color schemes like pied white markings which have become very common because of their great eye appeal by today's fanciers; being heavier boned than standard ABPs but having less exaggerated features than standard XLs (which are most likely obtained through crossbreeding involving molosser dogs); etcetera… All these traits make it one truly unique versatile type that can conform to be family-friendly while still remaining 'hardcore enough' according to UKC & ABKC judge experts & enthusiasts alike – making them one compelling choice among bullies lovers around the world!
History of the Breed: Origins & Background
The origin of the breed can be traced back to the 19th century, when British hunters were looking for a dog with exceptional herding abilities. In the 1800s, this led to a proliferation of dogs bred for their ability to work tirelessly in the fields and moors. These dogs were smaller than many of their bolder colleagues, making them ideal for such tasks.
These original dogs would go on to become one of Britain's oldest and most beloved breeds – the Border Collie. While originating from Great Britain, it wouldn't take much longer before Border Collies became beloved all across the world thanks in large part to their trainability, determination and loyalty.
Today, we have the modern-day Border Collie – renowned as one of the world's smartest working dogs. Not only do they make great pets but they also excel in various types of canine activities such as sheep herding trials, agility trials, obedience classes, flyball tournaments and more! And since these incredible pooches love keeping busy with rigorous exercise routines every day; any active family or individual would do well in considering them as loving companions and playmates!
Conformation and Physical Characteristics
Conformation and physical characteristics are terms used to describe the body shape, structure, and texture of an animal. It refers to both gross features, such as the size and proportion of a creature, as well as more subtle elements like conformation (the way the pieces fit together). Good conformation is a requirement for most animals that compete in performance classes such as show jumping or dressage competitions. For example, horses should have four even legs and good proportions throughout their body for maximum efficiency in sport or competition.
Physical characteristics can also refer to breed-specific qualities that define certain breeds of animals. For example, dogs may have specific coats ranging from curly to straight hair or be classified by color types such as black, white, or brindle while cats may be defined according to fur length (short-haired or long-haired) ears (folded or erect), eyes (blue or gold) and type of tail.
Understanding how these features impact performance can help owners match suitable animals with the correct job. Conformation and physical characteristics also form part of an animal's aesthetic appeal – many people favour particular breeds because they find them aesthetically pleasing! By paying attention to both performance abilities as well as outward appearance, we can help ensure that any animal is placed in a home where he will fulfill his purpose best!
Temperament and Behavioral Traits of the American Bully Noir
The American Bully Noir is a highly sought after breed of domesticated dog. This type of dog is known for its friendly and laid back personality, however there are some behavioral traits that can present challenges for owners if not managed appropriately.
Temperament: The American Bully Noir is a confident and loyal companion who loves to please their owner. These dogs tend to be eager to please, with an eagerness to learn new tricks and commands. When trained properly and with the love from a responsible owner, this breed makes an excellent addition to any family.
Activity Level: The American Bully Noir requires moderate levels of exercise each day in order to keep physically active and mentally stimulated. Outdoor activities such as running, hiking or swimming all make great options for this breed as they enjoy these activities as well as spending time indoors napping and lounging.
Destructiveness: If not properly stimulated through regular exercise or mental stimulation, some American Bullies can become destructive around the home by chewing on furniture or digging in the garden. To prevent this behavior it is important that owners provide plenty of outlets each day in the form of walks, playtime and enrichment activities while providing chew toys when they cannot be supervised.
Aggression: As with any breed, some instances of aggression can exist depending on the individual dog's early socialization experiences or genetics; therefore it is important that owners know how to recognize aggressive behaviors from their pet early on so that it can be addressed immediately before it escalates into something more serious. Fortunately these types of cases are few and far between due to the nature of this happy-go-lucky breed's friendly demeanor overall.
If you are looking for an intelligent lively companion who loves nothing more than being part of family life then the American Bully Noir should definitely be considered! With proper training and guidance from responsible owners these wonderful dogs will make a positive contribution to any household; bring happiness and lots of love while still being good guardians too!
Popularity as a Companion Dog Breed
A companion dog breed refers to any type of pet that is kept by an individual for the sole purpose of providing companionship. There are many breeds and types of companion dogs, ranging from toy breeds to giant-sized ones, and it is important to note that each one has its own distinct characteristics which make them appealing to different people.
Popularity as a companion dog breed can be attributed to several factors: size, temperament, adaptability, availability and the fact that they require minimal grooming or physical training. Dogs of this classification are often much smaller than those belonging to other categories such as guard or herding dogs and their petite stature means they can fit comfortably in almost any home. Additionally, they tend to be quite friendly and easygoing creatures that enjoy being around humans; this trait makes them great family pets since all members of the house – adults and children alike – can interact with them easily. Furthermore, these particular classes are incredibly adaptable animals able to cope with various environmental factors relatively easily; from cold climates to extreme heat, most kinds have few problems adapting providing owners with more freedom in regards to choice when selecting a new supporter.
The final factor affecting the popularity of companion dog breeds might be down simply their availability; due to the lax required standards for their breeding programs organisations seeking puppies for sale may turn towards these easier options first allowing for more exposure compared with rarer breeds. All things considered there are many good reasons why certain canine friends have become increasingly loved over time; whether you want a small lapdog or just someone loyal nearby they could be just what you're looking for!
Caring for an American Bully Noir: Health Considerations, Exercise Requirements & Grooming
Caring for an American Bully Noir is more than just a regular pet – it's a lifelong commitment. Before welcoming one of these majestic beasts into your home, make sure you understand the health considerations, exercise requirements and grooming needs necessary for keeping an American Bully healthy and happy.
Health Considerations: A high quality diet is important for any breed of dog. Feeding your American Bully Noir antioxidant rich foods, protein between 20-25%, Omega fatty acids and low glycemic index carbs will help to ensure it lives a long and healthy life. Regular visits to the veterinarian are also vital to protect against potential issues that could arise due to genetic conditions found in Bullys such as hip dysplasia, elbow dysplasia, heart murmurs or bloat/torsion.
Exercise Requirements: Bullys have great endurance and enjoy exhaustive activity levels so having plenty of space for run around with lots of room to explore is ideal. If given enough outdoor time Bullys often don't require much exercise from their owners in terms of walks or hikes but structured activities like agility drills or playing fetch can help maintain its muscle mass which will keep hips and ligaments stable in old age. However, if too many vigorous activities at once without allowing stretching or resting periods between them can lead to increased risk for injury; so recent rest periods should be respected especially after large amounts of activity such as long treks along mountainous trails.
Grooming: The short thick coat of the American Bully Noir makes weekly brushing simple, although daily brushing only adds minimal time commitment but gives extra immunity development along with key nutrients that naturally manifest themselves by licking off during grooming sessions. Nail trimming should be done regularly as they can cause discomfort while walking on hard surfaces if left unchecked as well as diseases caused by overgrowth pushing inward towards internal pads through cracks in pads – ouch! Always make sure ears are cleaned out regularly too to prevent ear mites brought on by excessive wax buildup!
In conclusion an American Bully Noir is an amazing companion animal when cared for properly – providing proper food, exercise & grooming helps ensure its wellbeing throughout its lifetime. It's up to the owner how far they dive into the rabbit hole when it comes their canine friend – whether that means simply taking regular vet checkups or registering them for competitive sports events giving them both legal recognition & superstar glory status upon completion. Bottom line; this isn't just about getting another family member but about creating a close bond built on trust with ample understanding & love applied over time!