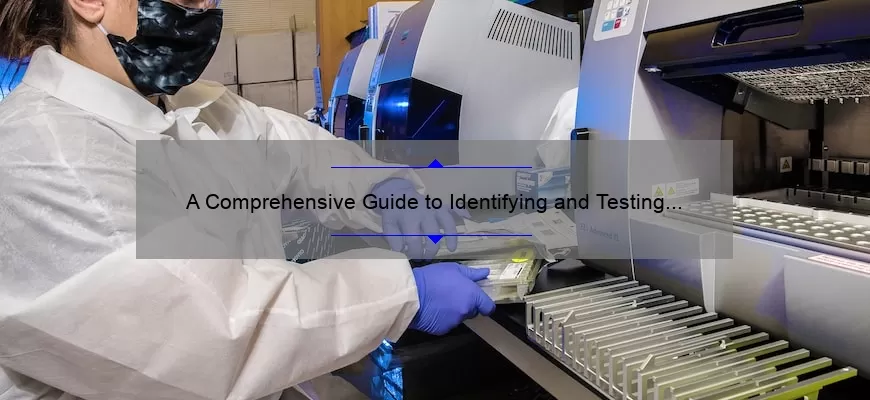 Introduction to Parvo Symptoms in Puppies
Parvovirus, commonly known as "parvo" is a highly contagious virus that specifically targets puppies, though any young unvaccinated animal can be affected. It is caused by a virus belonging to the family Parvoviridae, and there are different strains that attack various animals. In puppies, the most common type of parvo causes gastrointestinal illness, but can also lead to secondary infections such as pneumonia and in extreme cases even death.
The most common symptom for puppies with parvo is bloody diarrhea; it usually starts with mild vomiting and progresses so an inability to keep water down resulting in dehydration. Other signs include significant weight loss or anorexia due to decreased appetite, lethargy or lack of energy, fever and abdominal pain that become noticeable shortly after contraction of the virus from contaminated surfaces (or other pets). It is important to note that certain strains may cause severe skin lesions or joint pain instead of the typical gastrointestinal symptoms seen in dogs with parvovirus infection.
While it can be difficult to pinpoint which puppy has been exposed to the virus upon initial diagnosis due to its highly contagious nature, early detection is key for successful treatment and preventing further spread of infection. Therefore it is essential for dog owners to always remain vigilant and mindful when taking their pet out into public places — like parks or groomers — where they are likely to come into contact with potentially infective agents. If you notice any abnormalities within your pup's health routine such as unusual panting or diarrhea then consider having them examined by a vet immediately before further damage is done.
It's also important for owners who recently adopted a new pup (or anyone bringing home any pet) than their new companion should be vaccinated against some of these illnesses during their first visit with the veterinarian so they remain healthy & safe from disease-carrying parasites & viruses! Ultimately prevention through vaccination will go along way towards protecting our furry friends from contracting this unpleasant & potentially life-threatening illness!
What are the Signs and Symptoms of Parvo in Puppies?
Parvo is a highly contagious illness that can be devastating to puppies, making it essential for all pet owners to be aware of the various signs and symptoms in their pets. A puppy with Parvo will typically demonstrate non-specific signs of illness such as lethargy, loss of appetite, depression, and vomiting.
In more severe cases there may also be bloody diarrhea and dehydration. In some cases an animal's temperature may remain elevated even after medication has been administered. This can be indicative of a much more serious infection that requires prompt intervention from a veterinarian.
Another surefire sign that your puppy may have Parvo is if he or she begins licking or chewing on their own fur excessively. This behavior is often seen before the onset of clinical symptoms and could indicate an immunocompromised state in preparation for the incoming virus invasion. Additionally, puppies infected by parvovirus often develop oral lesions known as stomatitis which may look like ulcers in the gums or hard palates of the mouth.
It's vitally important that owners stay alert if they notice any of these signs or if their pet suddenly starts behaving differently than normal in order to protect them from disastrous outcomes associated with this horrible virus. Timely diagnosis and treatment by your vet can make all the difference between life and death in these cases so do not hesitate when it comes to seeking professional help if you think your pup might be affected!
How Can You Check for Parvo in Your Puppy?
Parvo is an extremely contagious and often deadly virus that affects puppy's immune system, especially those that have not been vaccinated. Since Parvo can cause serious symptoms such as vomiting, fever, diarrhea, and lethargy in dogs of all ages, it's important to know how to check for Parvo in your puppy so you can intervene quickly if needed.
The best way to detect the presence of Parvo in your puppy is through a fecal sample test. By taking a sample of stool from your puppy and submitting it for analysis in a laboratory setting, vets are able to detect the presence or absence of Parvo virus with absolute certainty. This can be done during a regular vet visit or at home using an at-home testing kit that provides results within minutes.
There are also signs you can look out for at home that indicate presence of Parvo before tests are carried out and when waiting for lab results. Symptoms may include vomiting, bloody and/or bloody diarrhea, weakness or lethargy combined with loss of appetite (anorexia), depression and dehydration among other things. These clues usually present themselves when your pup has already been infected with the virus but before blood tests confirm diagnosis – so keep an eye out!
As any good pup parent knows prevention is always better than cure; therefore the best way to avoid having to check for parvo in your puppy is by making sure they receive vaccinations against this deadly disease on time. Vaccinations act as protection from potential virus exposure and greatly reduce the risk of being infected. Puppies should typically receive their first vaccine between 6 – 8 weeks old (depending on which brand) then boosters every few weeks following until about 14 weeks old or 16 weeks depending on strain recommendations from your vet who will be able to provide you best advice tailored making them better protected from early age against viruses like parvovirus B19 .
FAQs Around Recognizing Parvo Symptoms in Puppies
Q: How do I know if my puppy may have parvo?
A: Parvo is a highly contagious and potentially life-threatening virus that is common in puppies. Recognizing potential signs of parvo early on can be crucial for the health of your pet, so it's important to be vigilant when monitoring your pup for any indications of illness. Potential symptoms of parvo may include, but are not limited to, vomiting, profuse diarrhea that may contain traces of blood or mucus, severe lethargy and loss of appetite. If you suspect that your puppy may have been exposed to the virus it's important to take them to the vet as soon as possible, as early diagnosis and treatment can prevent the virus form becoming life threatening.
Q: How can I prevent my pup from getting parvo?
A: The best way to protect against Parvo is to make sure that your pup's vaccinations are up-to-date according to their age and breed. Vaccines should begin at 6-8 weeks old for some newer strains of parvo and should continue into adulthood with booster shots every 3-4 weeks until 16 weeks old. Additionally you should avoid taking your puppy out during high risk periods such as times when they may encounter other dogs or unvaccinated animals, who could carry the virus unknowingly. It's also very important that you keep up good hygiene habits around areas where your pet has been present – this could include regularly disinfecting surfaces with approved chemicals or washing their bedding frequently – as parvo is spread through contact with infected feces or vomit.
Tips on How to Prevent Parvo In Your Puppy
Parvo, or Canine Parvovirus, is a highly contagious virus that affects the gastrointestinal system of young puppies and can be fatal if immediate action is not taken. To protect your puppy from this creeping affliction, it's important to take proper preventative steps.
The first step in preventing parvo is making sure your pup has been vaccinated against it. Puppies should have their first set of shots between eight and twelve weeks of age, with additional vaccinations as needed throughout their first year. Though these vaccinations are essential for guarding against parvo, they are generally only effective if given in a timely manner: meaning the earlier you vaccinate them before potential exposure, the better chance you have of keeping parvo at bay.
Next up, be mindful about where your puppy roams — avoiding contact with areas known to have parvo outbreaks or lots of travelling dogs is key for prevention! If possible, try and establish a sheltered yard area that ensures your pup doesn't stray too far and away from home. In addition, always opt for potty breaks in familiar areas — such as large grassy spots away from public parks — to reduce the odds of contact with virus-carrying pups or materials.
Be mindful of shared items too: items such as bowls, toys and leashsthat come into contact with other people's pets may alsospread germs like parvo – washing these items regularly between uses can help protect yours and other pet's health. Lastly, if you're going on any kind of travel-related adventure — such as bunking up in pet-friendly hotels or vacation homes — take extra precautions by cleaning surfaces thoroughly with antiviral solutions before your pup settles in!
Sticking to these preventative measures will ensure that your puppy stays safe from this pesky virus – happy preventin'!
Top 5 Facts About Recognizing Parvo Symptoms In Puppies
Parvo is a highly contagious and often fatal virus that affects puppies and young dogs. Recognizing the signs of this infection can help owners detect it quickly and have their pup treated right away, so here are the top five facts to know about recognizing parvo symptoms in puppies.
1. Early recognition is key: As with all illnesses in pets, catching parvo early is critical in order to receive the best outcome for treatment. The most common signs of the virus include vomiting, diarrhea, lack of appetite, lethargy and fever. It's important for puppy owners to pay attention for these symptoms early on because delays can make successful treatment challenging or even impossible.
2. Weight loss may occur: Puppies who develop parvovirus typically lose weight rapidly due to dehydration from frequent bouts of diarrhea, as well as a lack of interest in eating when they do feel sick. Symptoms relating to weight loss will usually present themselves within three days of contracting the disease, making it imperative for owners to be observant and monitor their pup's health closely during this timeframe.
3. Blood-tinged stool can indicate parvo: Along with diarrheal output containing mucus or an abnormal odor, one tell-tale signofparvovirus may be blood-tinged stoolsinpuppies who contractit Occasionallythis symptom might not be identified until after further laboratory testing has been completed at the veterinarian clinic; however it is still an indication that parvois present and needs immediate attention from a doctor specializing in veterinary medicine..
4. A veterinarian should evaluate all puppies: With certain breeds being more susceptible than others – such as Labradors or German Shepherds – seeing your veterinarian regularly helps ensure symptoms are identified before they become severe enough to require emergency care or even hospitalization for appropriately aggressive management by medical staff experienced with treating puppies suffering from this viral infection.. Even if there aren't any noticeable symptoms yet, seeking professional guidance on immunizations as well as other medication maintenance plans works best when dealing with proactive pet health care management tactics related to keeping all pups healthy year round!
5. Vaccinations reduce risk significantly: Like humans getting regular boosters against common illnesses like measles or mumps, completing necessary puppy vaccinations can help protect them from coming into contact withthe virus that causes Parvoand acquiringthe illness altogether– whichmakes vaccinating an incredibly important aspect ofcolleregiverduties involvingour companion animals!bWhilemost veterinariansrecommend consecutivedose around sixweeks olduntiltheyare sixteen weeksat least dependingonthe specificpetcare planbeing monitoredbytheir licensedmedical provider